What is Custom Auto Care's Concierge Service?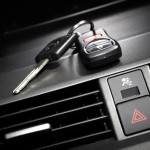 As a busy professional, there is always so much to do and so little time to "get it done". Important things can easily get overlooked and even neglected. But by having Custom Auto Care as your personal car concierge, your vehicle doesn't have to be one of them.
For 10 years, we have made life very convenient for our customers by being the solution to all of their car care needs. We take care of customer's cars while at work, so they can do more important things when they get home.
Our convenient "Hassle-free Maintenance includes valet. So whichever garage or lot you park in throughout downtown Cleveland, we will pick up your car, valet it for cleaning, service or repair and return it when your car is completed.